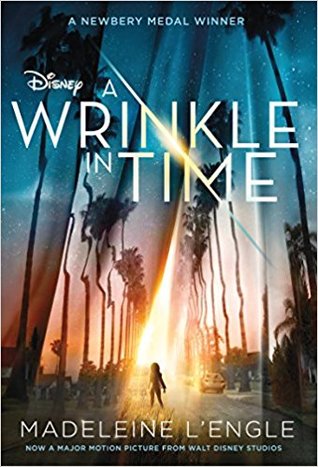 Book Title: A Wrinkle in Time
Author: Madeleine L'Engle
Book Series: Time Quintet, #1
Released Date: 1962
Rating: ⭐⭐⭐⭐⭐
It was a dark and stormy night; Meg Murry, her small brother Charles Wallace, and her mother had come down to the kitchen for a midnight snack when they were upset by the arrival of a most disturbing stranger.

"Wild nights are my glory," the unearthly stranger told them. "I just got caught in a downdraft and blown off course. Let me be on my way. Speaking of way, by the way, there is such a thing as a tesseract".

Meg's father had been experimenting with this fifth dimension of time travel when he mysteriously disappeared. Now the time has come for Meg, her friend Calvin, and Charles Wallace to rescue him. But can they outwit the forces of evil they will encounter on their heart-stopping journey through space?
My Thoughts about this novel
Why the heck did it take me this long to read this children's classic? It's bizarre to even think about how long it took me to even pick A Wrinkle in Time up, but since the film has been released and I am one of those weird bookworms who has to read the novel before seeing the film adaptation.
Besides that, I decided to go the audio book route for this one because I was busy at the time and I didn't have time to sit in order to absorb the physical novel, but I am glad that I chose to listen to the audio book. The narrator was amazing and their voice had me engrossed in the story from the very beginning.
Although, this novel was not aimed at my age, I still loved it a lot, and I know my younger self would have adored this as well. The fast-paced story line, the characters, and the magical element would've had me jumping for joy as a kid.
Find Me Here