August Wrap Up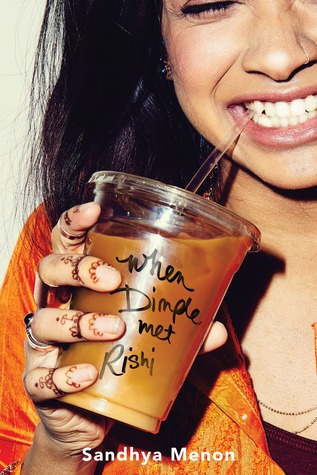 When Dimple Met Rishi by Sandhya Menon
⭐⭐⭐ | REVIEW COMING SOON
Dimple Shah has it all figured out. With graduation behind her, she's more than ready for a break from her family, from Mamma's inexplicable obsession with her finding the "Ideal Indian Husband." Ugh. Dimple knows they must respect her principles on some level, though. If they truly believed she needed a husband right now, they wouldn't have paid for her to attend a summer program for aspiring web developers…right?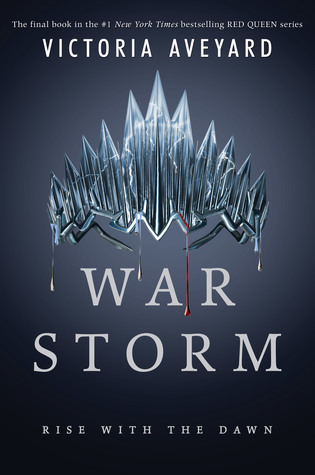 War Storm by Victoria Aveyard
⭐⭐⭐⭐ | REVIEW COMING SOON
Mare Barrow learned this all too well when Cal's betrayal nearly destroyed her. Now determined to protect her heart—and secure freedom for Reds and newbloods like her—Mare resolves to overthrow the kingdom of Norta once and for all… starting with the crown on Maven's head.
Ozland by Wendy Spinale
⭐⭐⭐⭐ | REVIEW COMING SOON
With Everland and Umberland both destroyed, the survivors have taken refuge in a small village tucked within the shadows of the Bloodred Queen's castle. Doc has found an actual cure for the Horologia virus, while Gwen, Pete, and Alyssa begin plotting the assassination of the queen with the help of Gail, an excellent huntress. But killing the queen won't be enough. The world has been destroyed and its needs a ruler to set things right again. A ruler who is good, kind, and fair. Someone like the former king of Germany. But he's dead … or is he? 
September To Be Read
Onyx and Ivory by Mindee Arnett
They call her Traitor Kate. It's a title Kate Brighton inherited from her father after he tried to assassinate the high king years ago. Now Kate lives as an outcast, clinging to the fringes of society as a member of the Relay, the imperial courier service. Only those most skilled in riding and bow hunting ride for the Relay; and only the fastest survive, for when dark falls, the nightdrakes—deadly flightless dragons—come out to hunt. Fortunately, Kate has a secret edge: she is a wilder, born with magic that allows her to influence the minds of animals. But it's this magic that she needs to keep hidden, as being a wilder is forbidden, punishable by death or exile. And it's this magic that leads her to a caravan massacred by nightdrakes in broad daylight—the only survivor her childhood friend, her first love, the boy she swore to forget, the boy who broke her heart.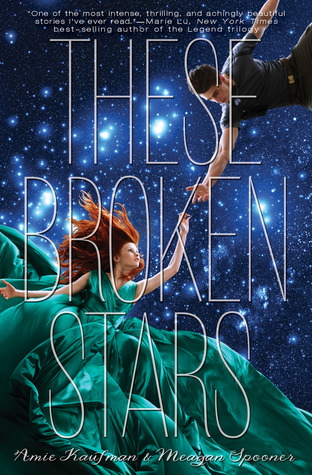 These Broken Stars by Amie Kaufman & Meagan Spooner
Luxury spaceliner Icarus suddenly plummets from hyperspace into the nearest planet. Lilac LaRoux and Tarver Merendsen survive – alone. Lilac is the daughter of the richest man in the universe. Tarver comes from nothing, a cynical war hero. Both journey across the eerie deserted terrain for help. Everything changes when they uncover the truth. 
Find Me Here