Bright We Burn by Kiersten White
Haunted by the sacrifices he made in Constantinople, Radu is called back to the new capital. Mehmed is building an empire, becoming the sultan his people need. But Mehmed has a secret: as emperor, he is more powerful than ever . . . and desperately lonely. Does this mean Radu can finally have more with Mehmed . . . and would he even want it?
EXPECTED PUBLICATION: JULY 10TH, 2018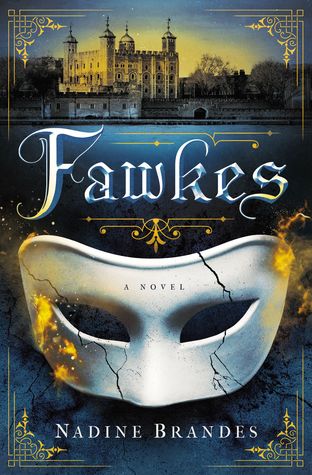 Fawkes by Nadine Brandes
Thomas Fawkes is turning to stone, and the only cure to the Stone Plague is to join his father's plot to assassinate the king of England.
EXPECTED PUBLICATION: JULY 10TH, 2018
Kiss of the Royal by Lindsey Duga
In the war against the Forces of Darkness, the Royals are losing. Princess Ivy is determined to end this centuries-long conflict once and for all, so her new battle partner must succeed where the others failed. Prince Zach's unparalleled skill with a sword, enhanced by Ivy's magic Kiss, should make them an unstoppable pair—but try convincing Zach of that.
EXPECTED PUBLICATION: JULY 3RD, 2018
Find Me Here