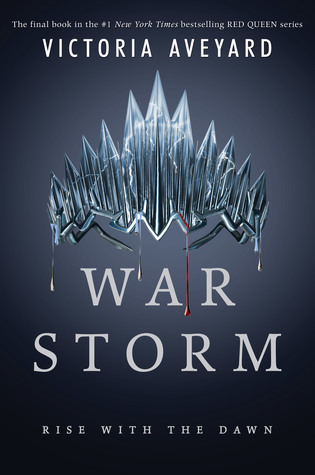 War Storm by Victoria Aveyard
But no battle is won alone, and before the Reds may rise as one, Mare must side with the boy who broke her heart in order to defeat the boy who almost broke her. Cal's powerful Silver allies, alongside Mare and the Scarlet Guard, prove a formidable force. But Maven is driven by an obsession so deep, he will stop at nothing to have Mare as his own again, even if it means demolishing everything—and everyone—in his path.
RELEASE DATE: MAY 15TH, 2018
A Court of Frost and Starlight by Sarah J. Maas
The Winter Solstice. In a week. I was still new enough to being High Lady that I had no idea what my formal role was to be. If we'd have a High Priestess do some odious ceremony, as lanthe had done the year before. A year. Gods, nearly a year since Rhys had called in his bargain, desperate to get me away from the poison of the Spring Court to save me from my despair. Had he been only a minute later, the Mother knew what would have happened. Where I'd now be. Snow swirled and eddied in the garden, catching in the brown fibers of the burlap covering the shrubs My mate who had worked so hard and so selflessly, all without hope that I would ever be with him We had both fought for that love, bled for it. Rhys had died for it.
RELEASE DATE: MAY 1ST, 2018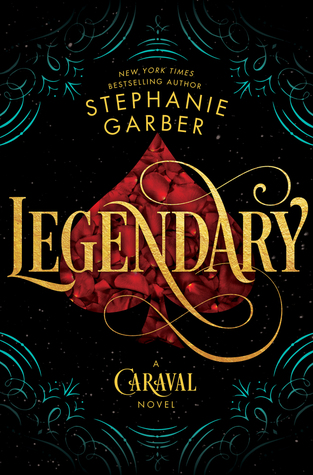 Legendary by Stephanie Garber
The only chance of uncovering Legend's identity is to win Caraval, so Tella throws herself into the legendary competition once more—and into the path of the murderous heir to the throne, a doomed love story, and a web of secrets…including her sister's. Caraval has always demanded bravery, cunning, and sacrifice. But now the game is asking for more. If Tella can't fulfill her bargain and deliver Legend's name, she'll lose everything she cares about—maybe even her life. But if she wins, Legend and Caraval will be destroyed forever.
RELEASE DATE: MAY 29TH, 2018

Onyx and Ivory by Mindee Arnett
They call her Traitor Kate. It's a title Kate Brighton inherited from her father after he tried to assassinate the high king years ago. Now Kate lives as an outcast, clinging to the fringes of society as a member of the Relay, the imperial courier service. Only those most skilled in riding and bow hunting ride for the Relay; and only the fastest survive, for when dark falls, the nightdrakes—deadly flightless dragons—come out to hunt. Fortunately, Kate has a secret edge: she is a wilder, born with magic that allows her to influence the minds of animals. But it's this magic that she needs to keep hidden, as being a wilder is forbidden, punishable by death or exile. And it's this magic that leads her to a caravan massacred by nightdrakes in broad daylight—the only survivor her childhood friend, her first love, the boy she swore to forget, the boy who broke her heart.
RELEASE DATE: MAY 15TH, 2018
---