Immortal Reign by Morgan Rhodes
February 6th, 2018
As two lethal elemental gods set out to destroy Mytica, sworn enemies must become allies in the final fight to save the kingdoms.
---
Ink, Iron, and Glass by Gwendolyn Clare
February 20th, 2018
Can she write a world gone wrong?
A certain pen, a certain book, and a certain person can craft entirely new worlds through a branch of science called scriptology. Elsa comes from one such world that was written into creation by her mother—a noted scriptologist.
---
The Traitor's Game by Jennifer A. Nielsen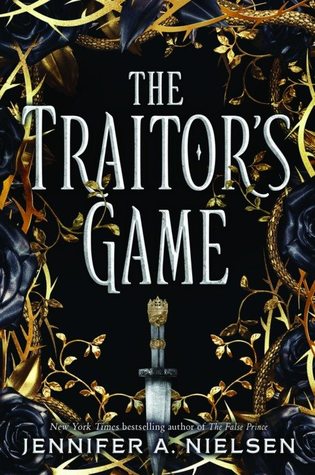 February 27th, 2018
Nothing is as it seems in the kingdom of Antora. Kestra Dallisor has spent three years in exile in the Lava Fields, but that won't stop her from being drawn back into her father's palace politics. He's the right hand man of the cruel king, Lord Endrick, which makes Kestra a valuable bargaining chip. A group of rebels knows this all too well — and they snatch Kestra from her carriage as she reluctantly travels home.
---