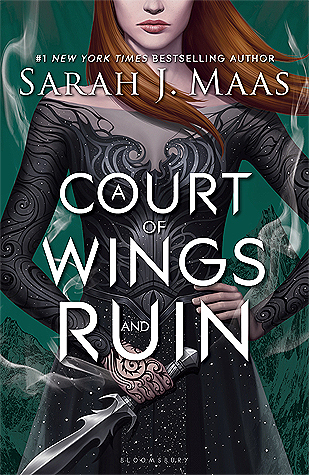 Book Title: A Court of Wings and Ruin
Author: Sarah J. Maas
Published: May 2nd, 2017
Book Series: A Court of Thorns and Roses, #3
Rating: ⭐⭐⭐⭐
A nightmare, I'd told Tamlin. I was the nightmare.

Feyre has returned to the Spring Court, determined to gather information on Tamlin's maneuverings and the invading king threatening to bring Prythian to its knees. But to do so she must play a deadly game of deceit—and one slip may spell doom not only for Feyre, but for her world as well. As war bears down upon them all, Feyre must decide who to trust amongst the dazzling and lethal High Lords—and hunt for allies in unexpected places.
---
It hasn't even been a month and A Court of Wings and Ruin has a lot of mixed reviews for various reasons, and after letting it all sink in before writing my review. Soon after finishing the book, I loved everything about it, but as of right now, the book is not my absolute favorite.
I did enjoy it, and I did cry a little towards the end of the novel, but yes, I do agree with what most of the people are saying.
Overall, I wish my thoughts about this book was 100% positive, I did enjoy this book, and I cannot wait to see where the new path of this series goes.