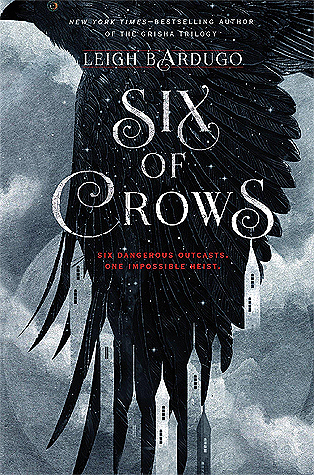 Six of Crows by Leigh Bardugo
Criminal prodigy Kaz Brekker has been offered wealth beyond his wildest dreams. But to claim it, he'll have to pull off a seemingly impossible heist:

Break into the notorious Ice Court
(a military stronghold that has never been breached)

Retrieve a hostage
(who could unleash magical havoc on the world)

Survive long enough to collect his reward
(and spend it)

Kaz needs a crew desperate enough to take on this suicide mission and dangerous enough to get the job done – and he knows exactly who: six of the deadliest outcasts the city has to offer. Together, they just might be unstoppable – if they don't kill each other first.
I'm pretty sure almost everyone in this community has completed this book already, but I can't think of any other book to recommend this week. Anyway, Six of Crows is absolutely the best and one of my favorites. It's crazy to think this was my very first Leigh Bardugo book I have read. If you haven't picked this book up or is a little hesitant about it, just go for it, especially if you love books about a heist.