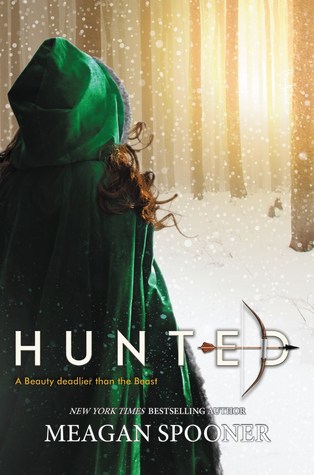 HUNTED BY MEAGAN SPOONER
---
One of the many 2017 releases that just caught my eye instantly. Not only is it a retelling of Beauty and the Beast, but the book has a few fantasy elements that just had me sold along with the gorgeous and mysterious cover.
Not sure when I will get around to this book because my TBR pile is super long with still having unread books from my birthday, but I'm crossing my fingers that it will be sooner than usual.
UNFILTERED: NO SHAME, NO REGRETS, JUST ME BY LILY COLLINS
---
Yes, I finally have this beautiful book in my hands. I am beyond excited to start this one for many reasons. The main one: Lily Collins is one of my favorite actresses. I adore her in every film she has been in, so, you can see I am just happy to own Unfiltered: No Shame, No Regrets, Just Me for that specific reason. This young woman is truly an inspiration.