---
January Wrap Up
Passenger by Alexandra Bracken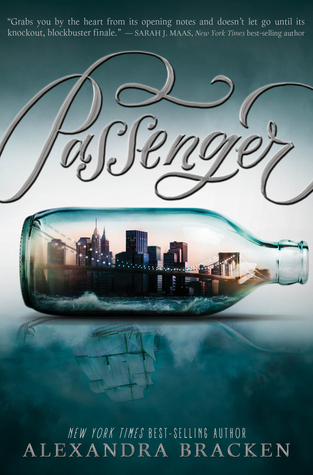 Passage, n.
i. A brief section of music composed of a series of notes and flourishes.
ii. A journey by water; a voyage.
iii. The transition from one place to another, across space and time.
In one devastating night, violin prodigy Etta Spencer loses everything she knows and loves. Thrust into an unfamiliar world by a stranger with a dangerous agenda, Etta is certain of only one thing: she has traveled not just miles but years from home. And she's inherited a legacy she knows nothing about from a family whose existence she's never heard of. Until now.
Nicholas Carter is content with his life at sea, free from the Ironwoods—a powerful family in the colonies—and the servitude he's known at their hands. But with the arrival of an unusual passenger on his ship comes the insistent pull of the past that he can't escape and the family that won't let him go so easily. Now the Ironwoods are searching for a stolen object of untold value, one they believe only Etta, Nicholas' passenger, can find. In order to protect her, he must ensure she brings it back to them—whether she wants to or not.
Together, Etta and Nicholas embark on a perilous journey across centuries and continents, piecing together clues left behind by the traveler who will do anything to keep the object out of the Ironwoods' grasp. But as they get closer to the truth of their search, and the deadly game the Ironwoods are playing, treacherous forces threaten to separate Etta not only from Nicholas but from her path home… forever.
---
Wayfarer by Alexandra Bracken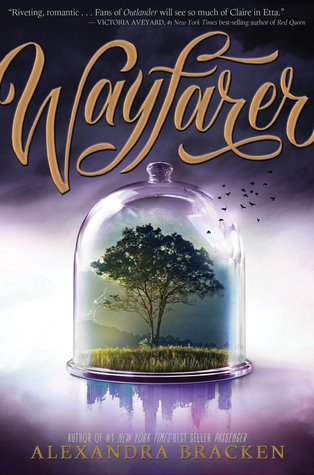 All Etta Spencer wanted was to make her violin debut when she was thrust into a treacherous world where the struggle for power could alter history. After losing the one thing that would have allowed her to protect the Timeline, and the one person worth fighting for, Etta awakens alone in an unknown place and time, exposed to the threat of the two groups who would rather see her dead than succeed. When help arrives, it comes from the last person Etta ever expected—Julian Ironwood, the Grand Master's heir who has long been presumed dead, and whose dangerous alliance with a man from Etta's past could put them both at risk.
Meanwhile, Nicholas and Sophia are racing through time in order to locate Etta and the missing astrolabe with Ironwood travelers hot on their trail. They cross paths with a mercenary-for-hire, a cheeky girl named Li Min who quickly develops a flirtation with Sophia. But as the three of them attempt to evade their pursuers, Nicholas soon realizes that one of his companions may have ulterior motives.
As Etta and Nicholas fight to make their way back to one another, from Imperial Russia to the Vatican catacombs, time is rapidly shifting and changing into something unrecognizable… and might just run out on both of them.
---
February TBR
Tales from the Shadowhunter Academy
Simon Lewis has been a human and a vampire, and now he is becoming a Shadowhunter. But the events of City of Heavenly Fire left him stripped of his memories, and Simon isn't sure who he is anymore. He knows he was friends with Clary, and that he convinced the total goddess Isabelle Lightwood to go out with him…but he doesn't know how. And when Clary and Isabelle look at him, expecting him to be a man he doesn't remember…Simon can't take it.
So when the Shadowhunter Academy reopens, Simon throws himself into this new world of demon-hunting, determined to find himself again. His new self. Whomever this new Simon might be.
But the Academy is a Shadowhunter institution, which means it has some problems. Like the fact that non-Shadowhunter students have to live in the basement. And that differences—like being a former vampire—are greatly looked down upon. At least Simon is trained in weaponry—even if it's only from hours of playing D&D.
---
Sever by Lauren DeStefano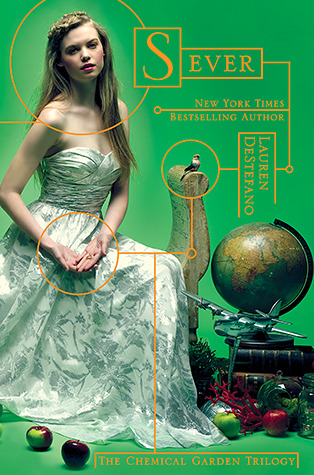 With the clock ticking until the virus takes its toll, Rhine is desperate for answers. After enduring Vaughn's worst, Rhine finds an unlikely ally in his brother, an eccentric inventor named Reed. She takes refuge in his dilapidated house, though the people she left behind refuse to stay in the past. While Gabriel haunts Rhine's memories, Cecily is determined to be at Rhine's side, even if Linden's feelings are still caught between them.
Meanwhile, Rowan's growing involvement in an underground resistance compels Rhine to reach him before he does something that cannot be undone. But what she discovers along the way has alarming implications for her future—and about the past her parents never had the chance to explain.