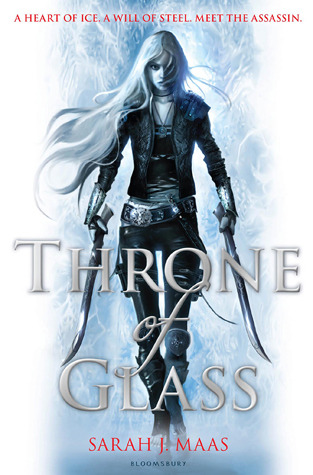 Title: Throne of Glass [Throne of Glass; #1]
Author: Sarah J. Maas
Published: August 7th, 2012
Reading Format: Paperback
Rating: ✰✰✰✰✰
---
Book Synopsis:
Meet Celaena Sardothien.
Beautiful. Deadly.
Destined for greatness.
In the dark, filthy salt mines of Endovier, an eighteen-year-old girl is serving a life sentence. She is a trained assassin, the best of her kind, but she made a fatal mistake: she got caught.
Young Captain Westfall offers her a deal: her freedom in return for one huge sacrifice. Celaena must represent the prince in a to-the-death tournament—fighting the most gifted thieves and assassins in the land. Live or die, Celaena will be free. Win or lose, she is about to discover her true destiny. But will her assassin's heart be melted?
Review // Thoughts:
I finally got around to reading the most talked about book and I loved it! Sarah J. Maas is officially my favorite author. I just loved everything about this beautiful book.
Honestly, I think I loved it more than A Court of Thorns and Roses. I just love how it was like Game of Thrones and The Hunger Games. Not entirely like those two books / series but kind of. I can't wait to continue this beautiful series later this month. Get ready, my lovely bookaholics, you are in for yet another crazy and beautiful ride.
I wasn't blushing as much as I was while reading ACOTAR but there are a few romance scenes towards the end of the book and it was beautiful in my opinion.
But, besides the love triangles and all that, Celaena kicks a lot of ass for being a fearful assassin. I can't believe it took me this long to start reading this series.
Luckily, I own the entire series (including the latest book) so I don't have to go to the book store every time.